Дарья Остин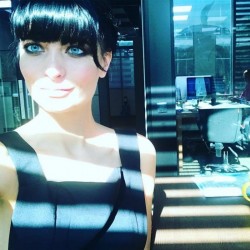 Отрасль: РА (рекламное агентство)*
Место работы: GRACE, Advertising Agency
Должность: CLIENT RELATIONSHIP DIRECTOR
Город: Moscow, New York
Дата рождения: 6 сентября
Moscow State Linguistic University, International Law
Moscow State Linguistic University, Linguistic specialist
Задачи на занимаемой должности
Develop and implement strategies aiming to promote the organization's mission and "voice"
Create complete business plans for the attainment of goals and objectives set by the board of directors
Build an effective team of leaders by providing guidance and coaching to subordinate managers
Ensure adherence of the organization's daily activities and long-term plans to established policies and legal guidelines
Direct and oversee investments and fundraising efforts
Forge and maintain relations of trust with shareholders, partners and external authorities
Act as the public speaker and public relations representative of the company in ways that strengthen its profile
Review reports by subordinate managers to acquire understanding of the organization's financial and non-financial position
Devise remedial actions for any identified issues and conduct crisis management when necessary
DIGITAL MANAGER
BLONDINKA RU Responsibilities:
Plan and execute all digital marketing, including SEO/SEM, marketing database, email, social media and display advertising campaigns Design, build and maintain our social media presence
Measure and report performance of all digital marketing campaigns, and assess against goals (ROI and KPIs)
Identify trends and insights, and optimize spend and performance based on the insights
Brainstorm new and creative growth strategies
Plan, execute, and measure experiments and conversion tests
Summary
(Example Summary) Multi-tasking Admin Assistant with +2 years of experience in the retail real-estate industry. Can manage +3 executive schedules. Looking to leverage proven communication, travel planning, and email management skill in the position of Administrative Assistant at Acme.
Skills
Good communication
customer service and relationship- building skills
Team-working leadership diplomacy Negotiation Attention to detail
2012-11 - 2013-02
Collaborate with internal teams to create landing pages and optimize user experience
Utilize strong analytical ability to evaluate end-to-end customer experience across multiple channels and customer touch points
Instrument conversion points and optimize user funnels Collaborate with agencies and other vendor partners
Evaluate emerging technologies. Provide thought leadership and perspective for adoption where appropriate
Planning digital marketing campaigns, including web, SEO/SEM, email, social media and display advertising
Maintaining our social media presence across all digital channels Measuring and reporting on the performance of all digital marketing campaigns
ACCOUNT MANAGER
MGCOM
The day-to-day management of clients' marketing and advertising campaigns
Pro-active leadership that encourages teams to perform to the best of their ability
Regular communication and liaison with clients at a senior level
The organisation of client feedback
Generating accurate reports and status notifications
Pitching fresh and innovative ideas to clients
Completing projects to a specific schedule and within an agreed budget Using your knowledge and skills to push clients, the team and the agency in the most productive direction
HEAD OF DIGITAL DEPARTMENT
SEOPULT (CLICK RU)
Design and implement company digital strategies within budget requirements
Set specific digital objectives and monitor progress
Ensure smooth operation for all digital tools and applications (e.g. website, blogs and social media)
Oversee digital projects
Analyze SEO and marketing metrics
Generate innovative ideas to increase web traffic
Train internal teams to use digital technologies
Collaborate with internal teams to ensure brand consistency
Suggest new optimization methods to improve customer experience Address advertising needs
Ensure web best practices are met
Общественная деятельность и заслуги
IABC